Precision turned parts
from the "Müglitztal"

Welcome
to Herbrig & Co. GmbH

Machinery
We are able to offer more than 120 automatic lathes
About Us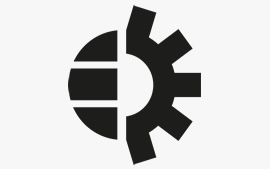 Welcome to the web pages of
Herbrig & Co. GmbH
The manufacture of turn parts "Herbrig & Co. GmbH – Precision Mechanics" is your contact for simple to highly complex (CNC) precision turned parts and component assemblies with diameters of 0.5 mm to 42.0 mm, made of nearly all machinable metals and plastics, at competitive world market prices.
Product range
Precision turned parts
Parts with Ø0.5-42 mm, turned on CNC "long turning" and "short turning" automatic lathes
Parts turned on rotary indexing machines with 16 and 12 work stations
Parts with Ø1-26 mm, turned on cam lathes
Centreless through-feed grinding and plunge-cut grinding
100% quality control of standard turned parts with automatic measurement and sorting unit
Imagevideo

Other expertise
Installation & component assemblies
Engineering service, support for new development and further development of your products
Tool- and jigmaking
(forming tools)
Surface grinding
Thread rolling & cutting
Deep-hole drilling
Finish rolling & roller burnishing
Shaping
(e.g. hexhead or torxhead)
Rubbing
Slide grinding
Blasting (e.g. with brass dust and ceramic)
Polishing and electrolytic polishing
All kinds of heat treatment
All kinds of surface refinement techniques
All kinds of surface protection
Ultrasonic cleaning
Machinery
With our highly qualified and committed skilled workers, master craftsmen, engineers and apprentices, we have specialised in the production of the most complicated turned parts in the diameter range of 0.5 mm to 42 mm with very tight tolerances.